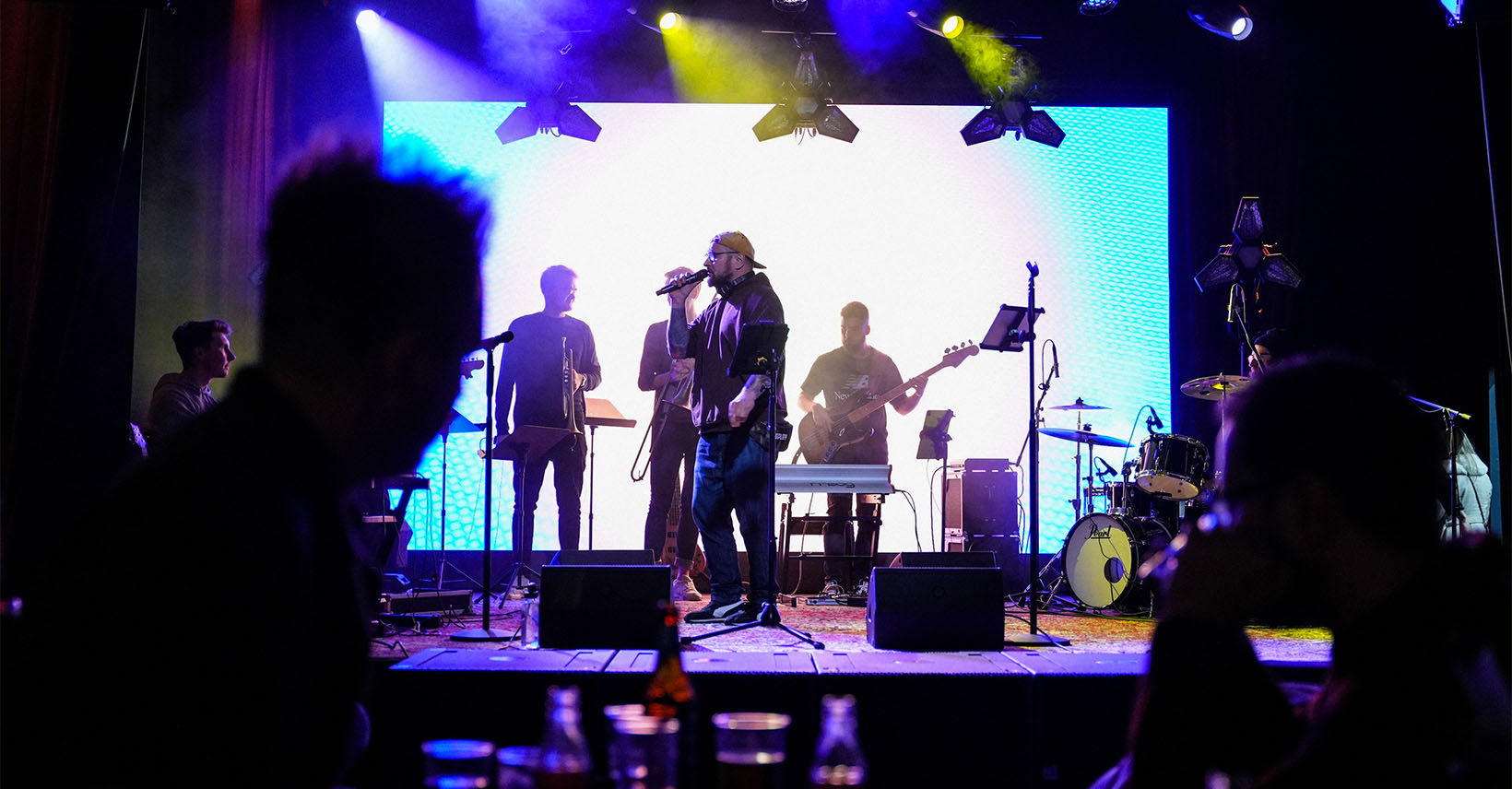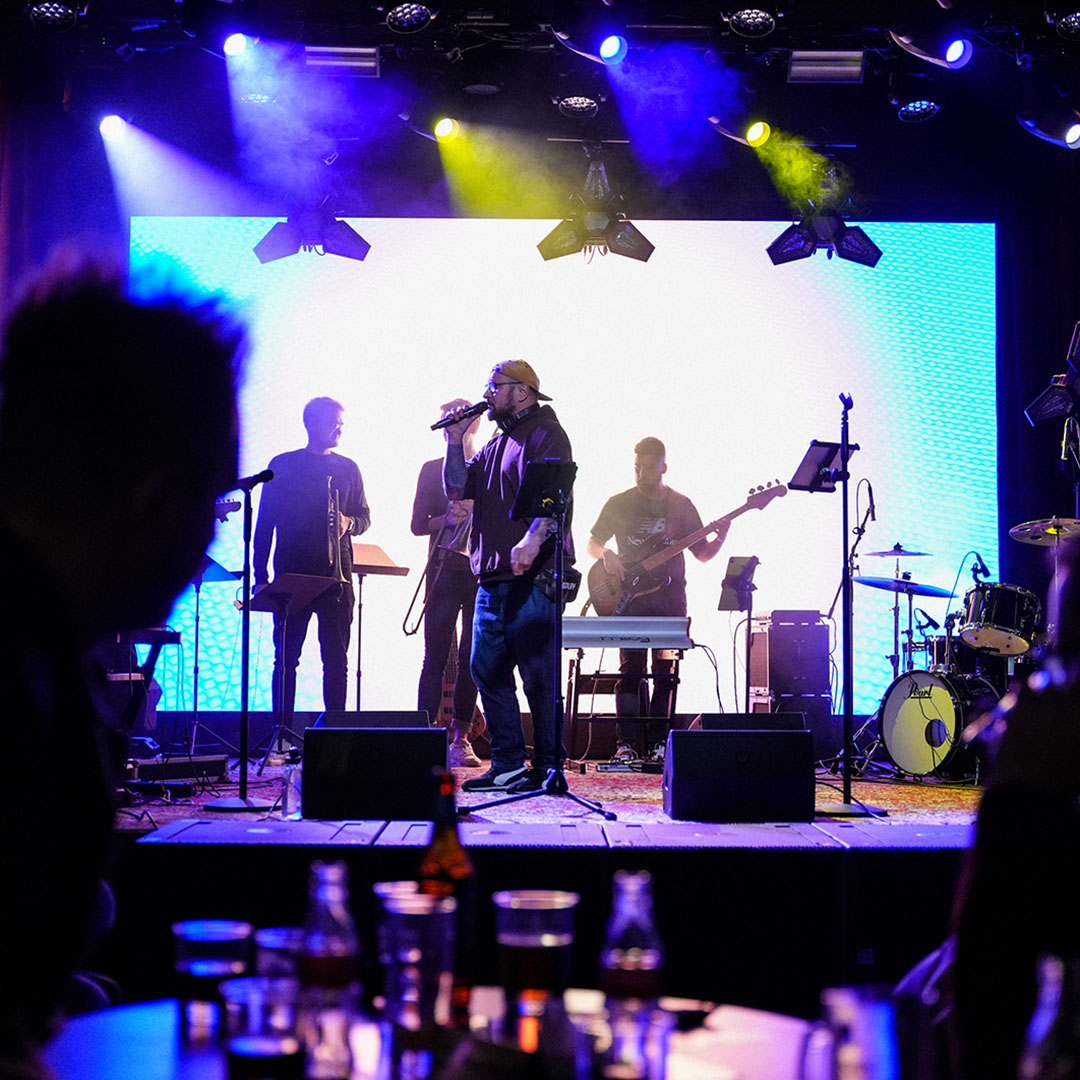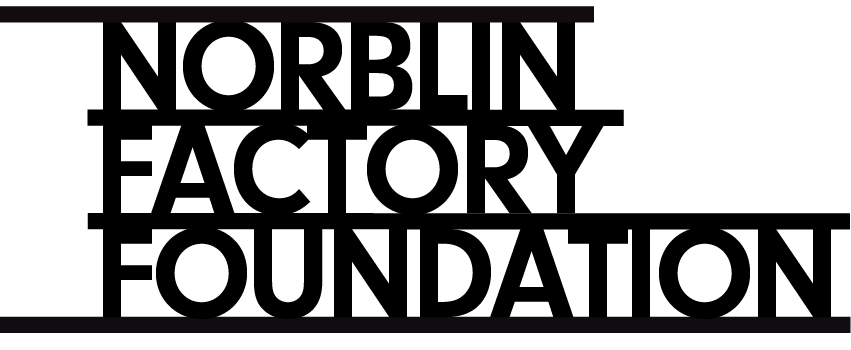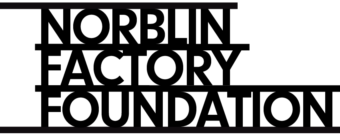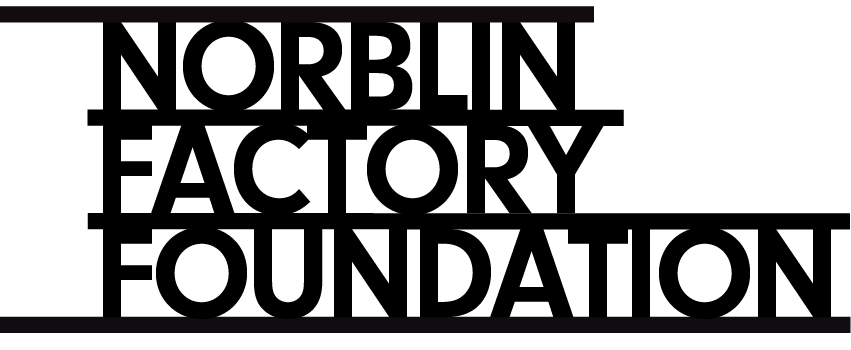 The Norblin Factory's history serves as the cornerstone of the Foundation's activities. Our mission is to continue the philanthropic and cultural legacy of the Norblin and Wener families. We want to revive the work of the factory's first owners through our doings. They were art lovers and generous donors who supported cultural and social causes. Culture never left the factory, even after its closure. The "Scena Prezentacje" Theatre kept the art alive.
We are going back to our roots and history.
#ładnahistoria
Culture is one of the core elements of national consciousness. It is our heritage and a bridge connecting generations. We need culture to feel the sense of our humanity at its finest, for it is through the culture that values true to us are expressed and have defined us as humankind for centuries. Yet, culture is quite often perceived as the last pillar of social responsibility. It seems like education in this field goes unnoticed.
The Foundation's role is to popularize the meaning of culture, empower talented artists, and support their work. We want to honor their openness to communication and encourage them to express themselves.
The Norblin Factory Foundation has a few main goals – raising awareness when it comes to history and art among the society and promoting the most talented artists. We want to support young gifted people and encourage them to pursue their artistic ideas. The old revitalized space of the Norblin Factory shall serve as their canvas. We want the most outstanding Polish artists, portrayed as intellectual mentors, to have a clear impact on education and the shaping of future generations of enlightened, decisive, and intelligent people.




We are incredibly proud of our outstanding artists and thankful for their trust.
See for yourself what we were up to.




Art could not exist without the support of Philanthropists and Patrons. It is extremely important to raise awareness of social responsibility.
The Norblin Factory Foundation is focused on rebuilding the idea of charity in Poland. It's the philanthropic acts, which are resistant to any external factors that allow culture to freely develop around the world and be transparent. You don't have to be a millionaire to support art. Nowadays, it is within arm's reach, but you have to make the first move. The Foundation wants to expand everyone's horizons on the perspective of philanthropy, which is not always synonymous with material contribution.
The Norblin Factory Foundation supports many artistic initiatives by being a patron to outstanding talents.
We encourage everyone to support the art they believe in. Let's educate and motivate each other. Let's give a voice to people who use art to convey a message and values that enrich us.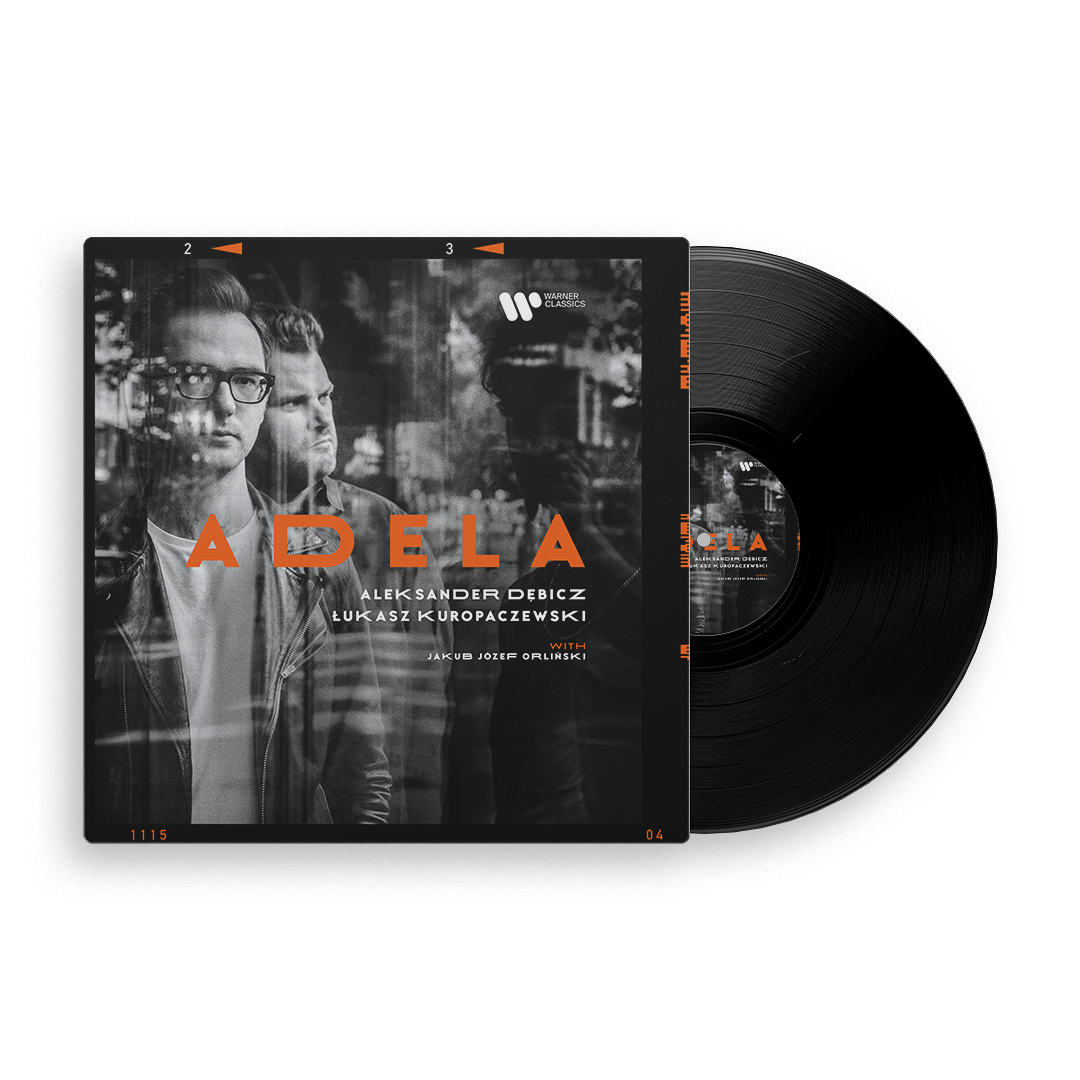 Music – has the charm to soothe a savage breast, reduces stress, relieves fear, boosts energy, and improves memory. It makes people smarter because they learn to understand hidden meanings. It lets emotions flow which are not always easy to express. It brings solitude to good and bad times. All the above is why we so eagerly support talented musicians and make ideas come to life. That is why we support art.
We are proud to invite you into the world of outstanding artists, whom we supported in their Adela album release. It is an incredible journey, a mixture of different worlds and music styles.
"Art soothes the soul and helps people defy all odds. It could be a form of entertainment but also talk about much more important things." Alesander Dębicz
Collaborating with talented film artists and promoting their work is our second nature. We are honored to be the patron of the arts when it comes to "Halsowanie," directed by Jakub Laskowski
We will let you know about other ongoing projects soon.
"I believe that the most important idea that shaped the script and its true core is the dream of talking to someone who is not there. Trying to finish a conversation that never got a chance to be finished."
J. Laskowski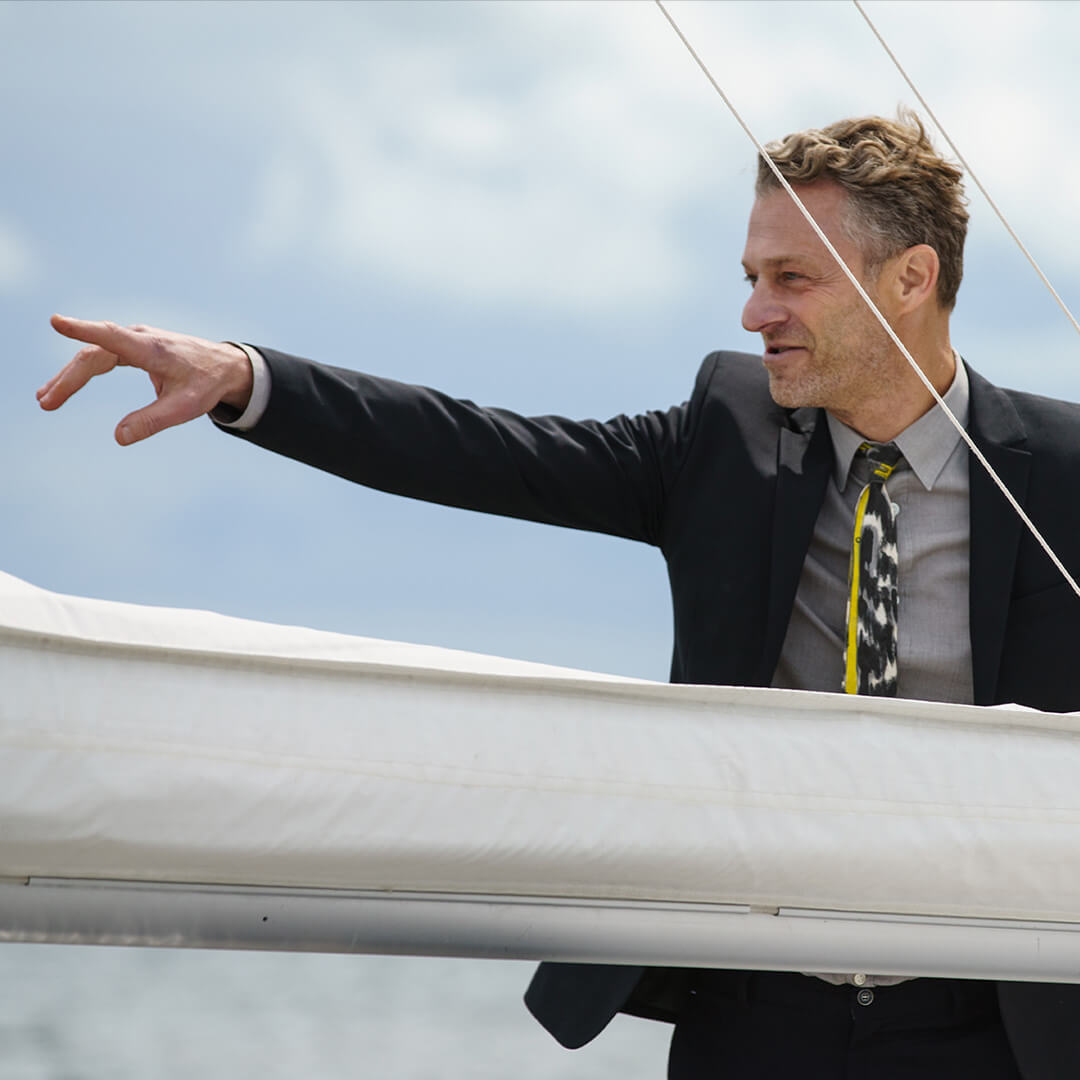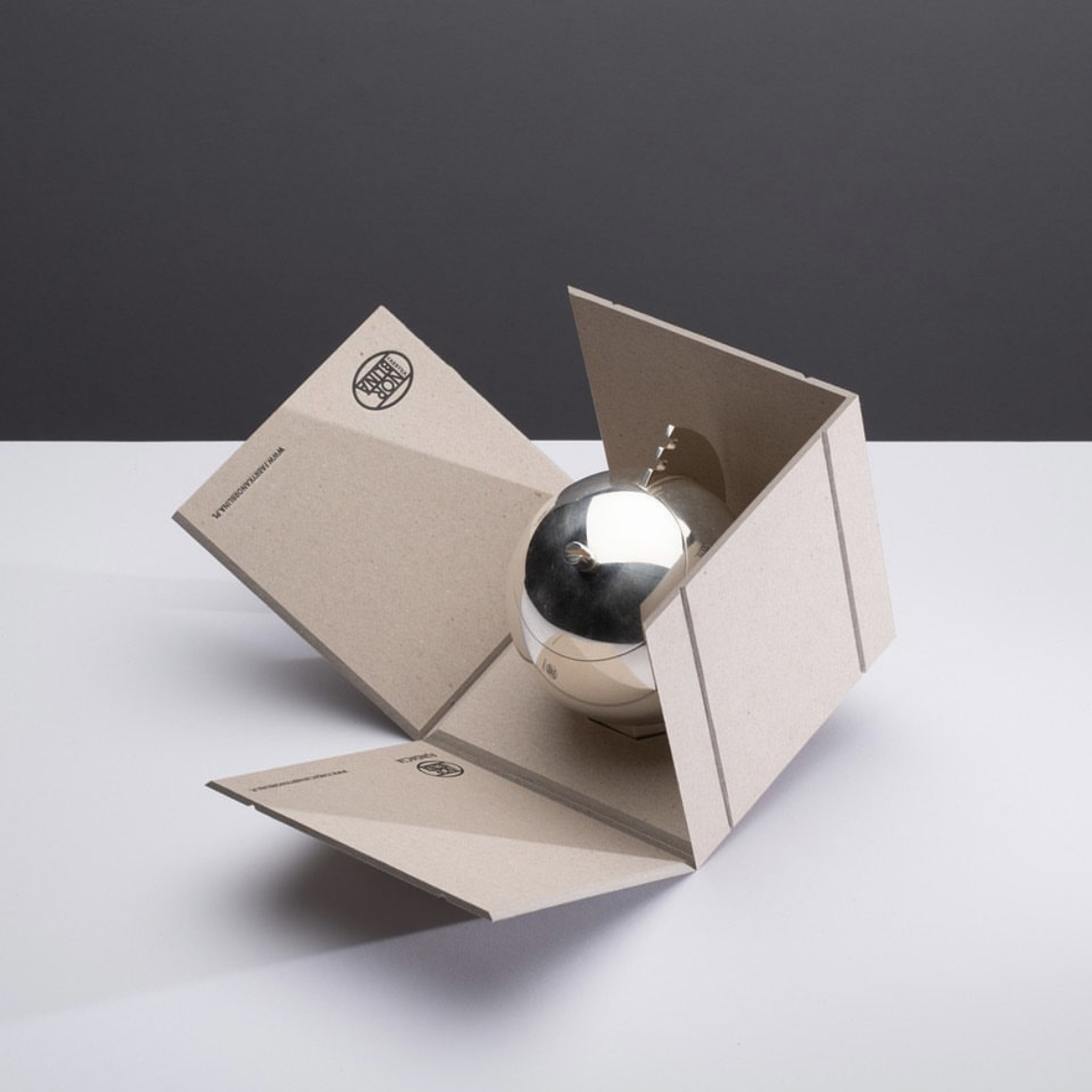 The Norblin Factory Foundation supports all art forms, including design. In June 2020, we organized a contest under the name "A nuż, widelec," dedicated to students, art school graduates, and art amateurs. The participants were challenged to shed some modern light on old objects, which were once manufactured at the factories on Żelazna Street. Art, regardless of the era, finds a unique way to convey a message. So, you could say the Norblin Factory goods were rediscovered through art.
Together with the School of Form, we set an exciting challenge for third-year students. They were asked to design seats inspired by transport trolleys formerly used at the Norblin Factory. The best projects will be brought to life and will find their place in the common area of the revitalized space.
The Norblin Factory Foundation organized a graphic design contest under the name "A nuż, widelec," dedicated to art academy students and graduates, as well as poster art enthusiasts. What triggered the initiative? The unique history of the factory, which produced magnificent works of functional art, well known throughout Europe in its glory days, such as etageres, sugar-bowls, and beautifully decorated cutlery.
The former factory produced platters in cooperation with renowed designers and artists, such as Jan Kryński, Wojciech Jastrzębowski and Julia Keilowa. Contemporary young artists used posters to give the Norblin Factory goods a second life.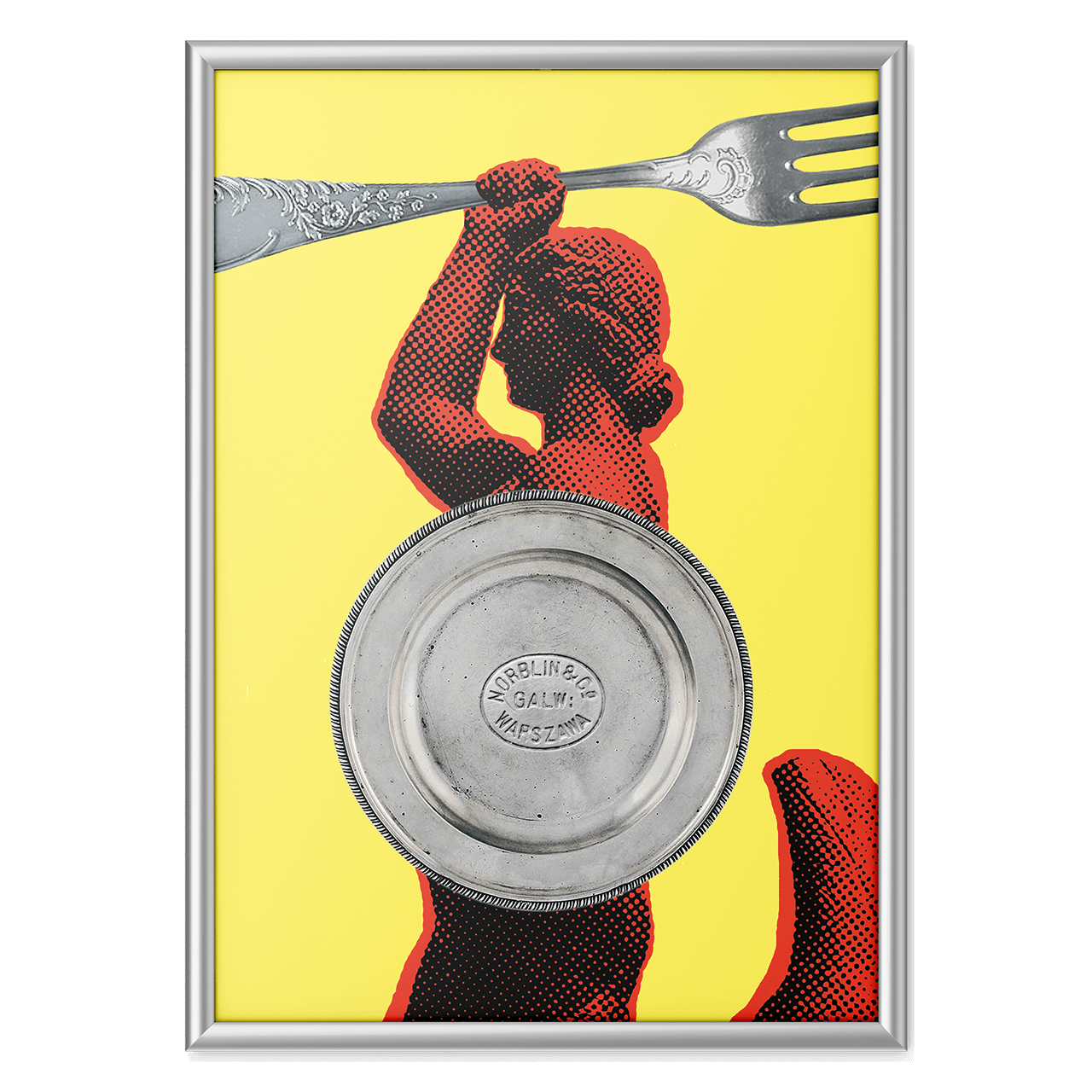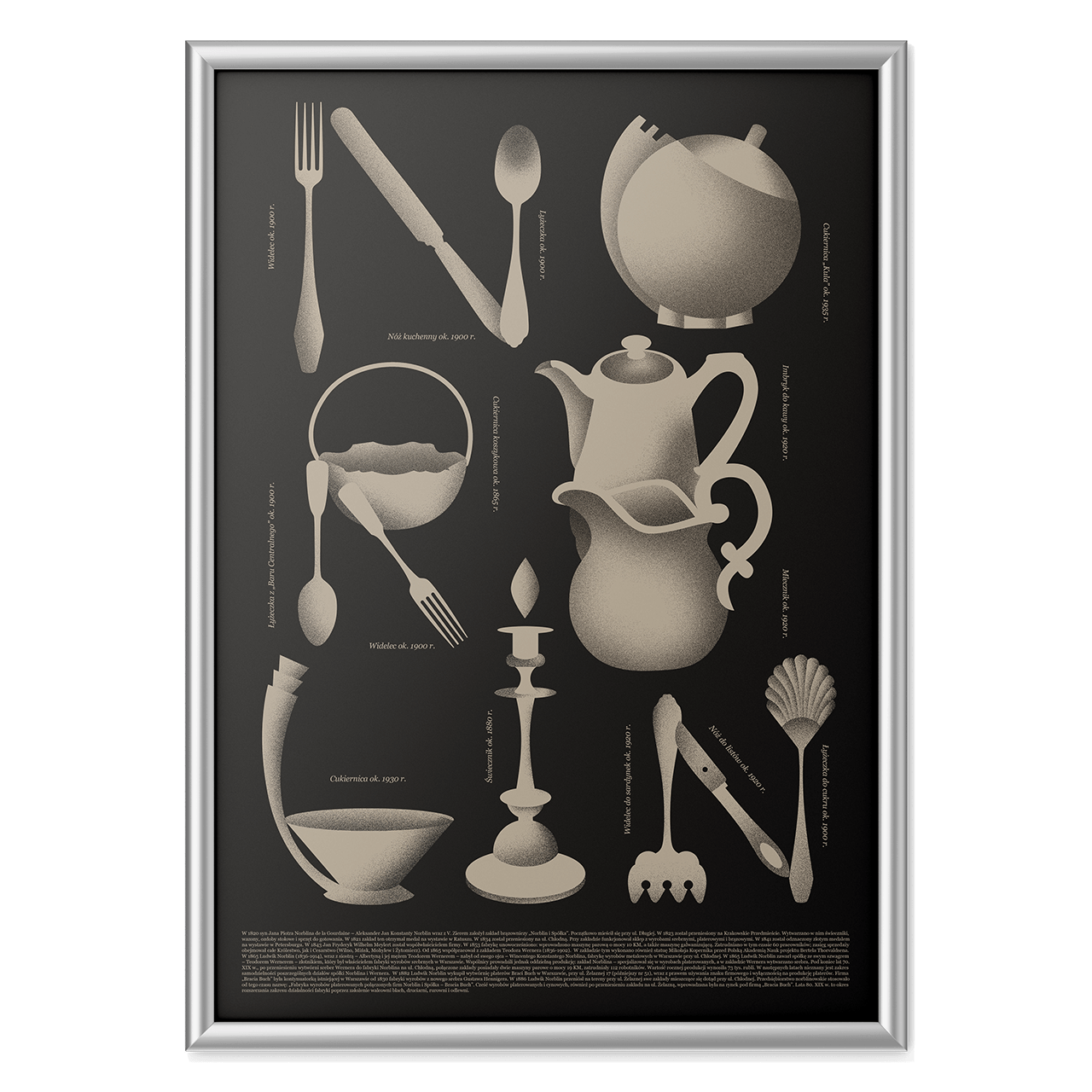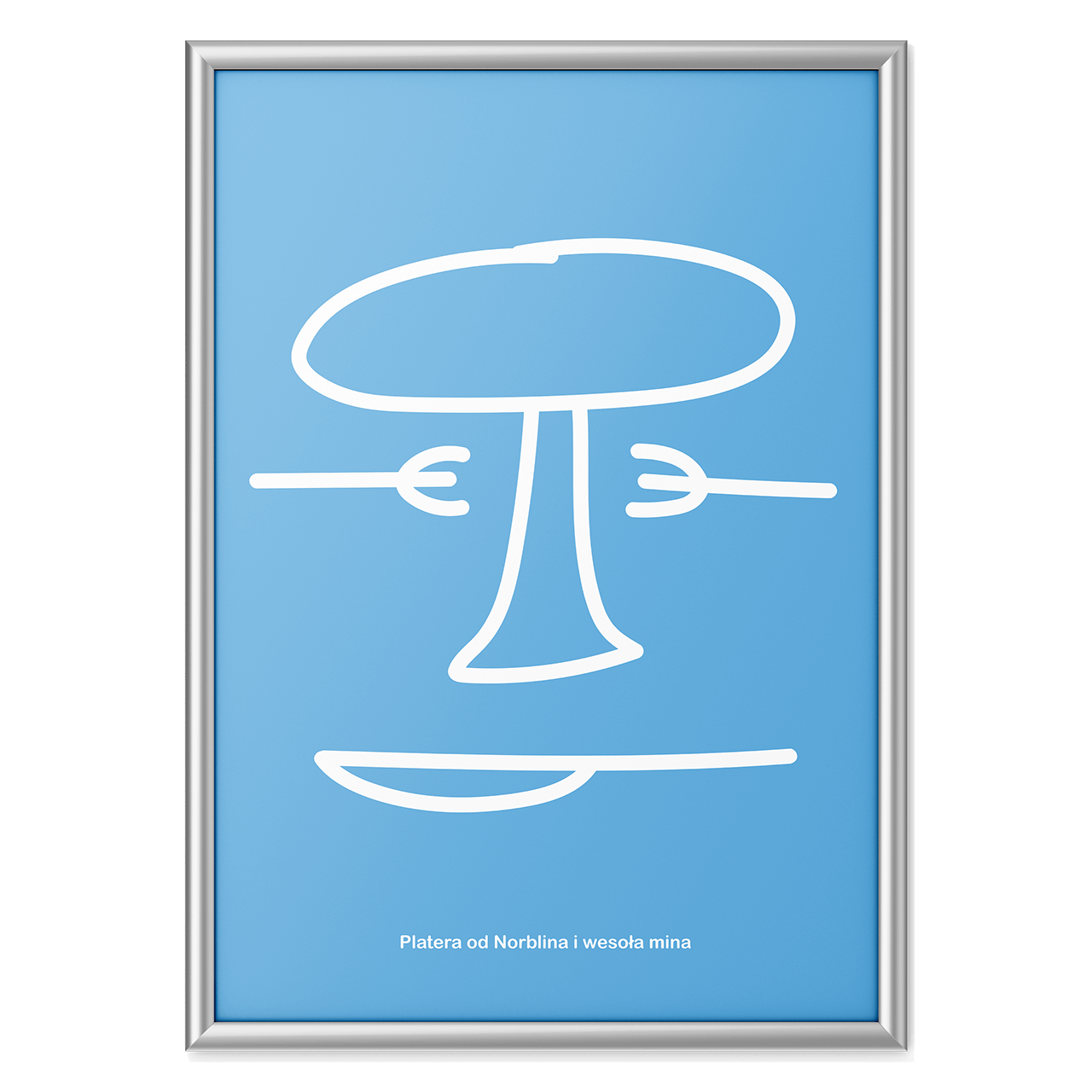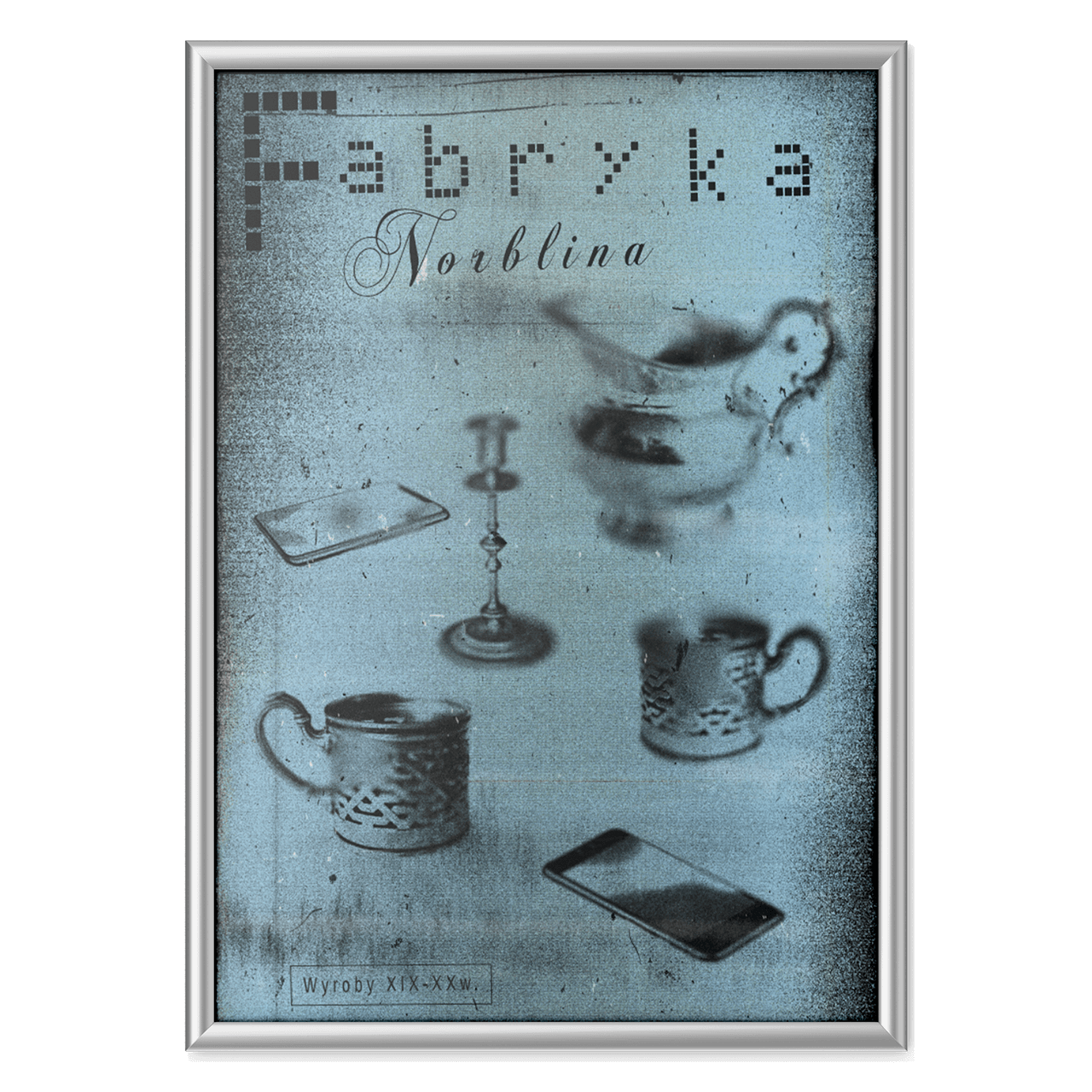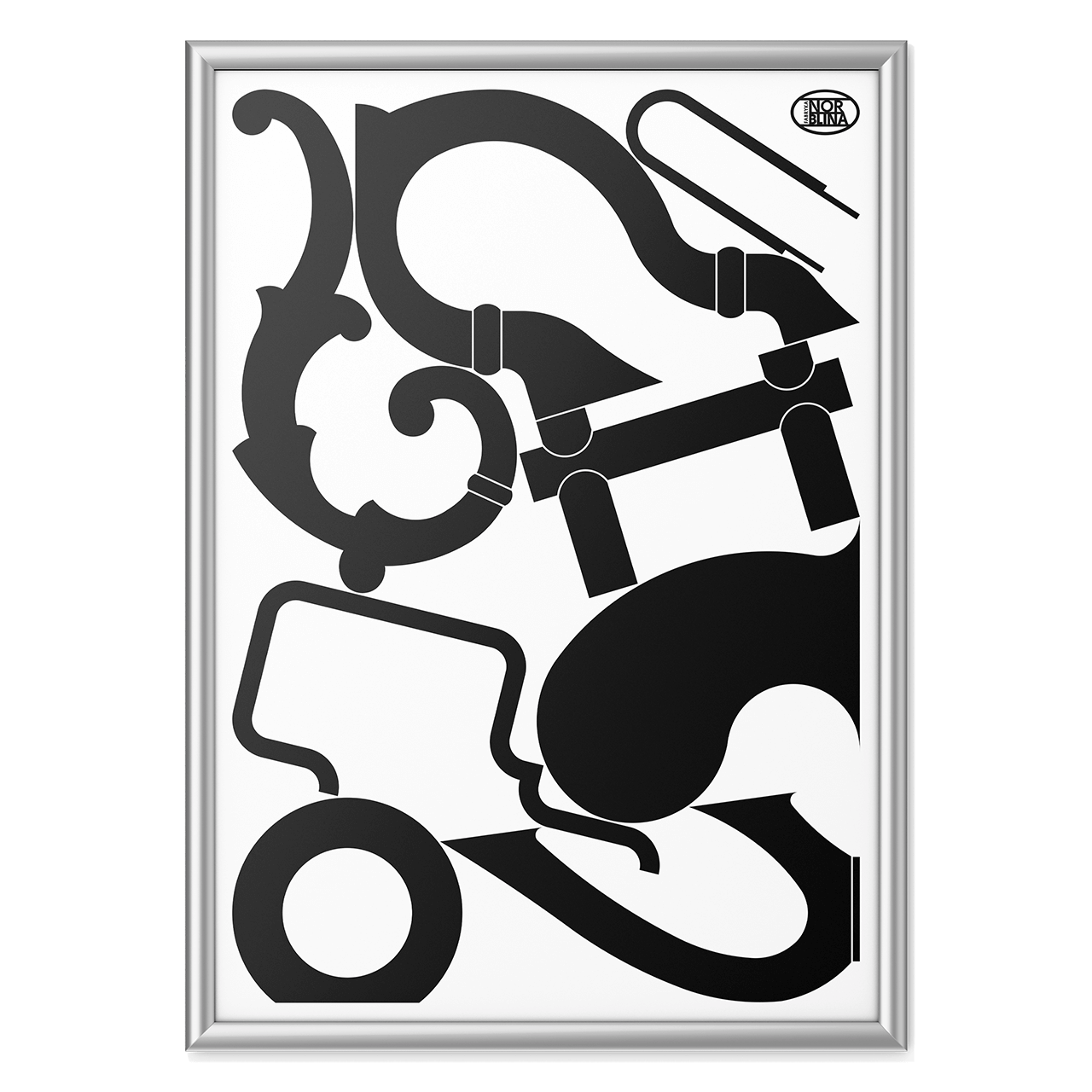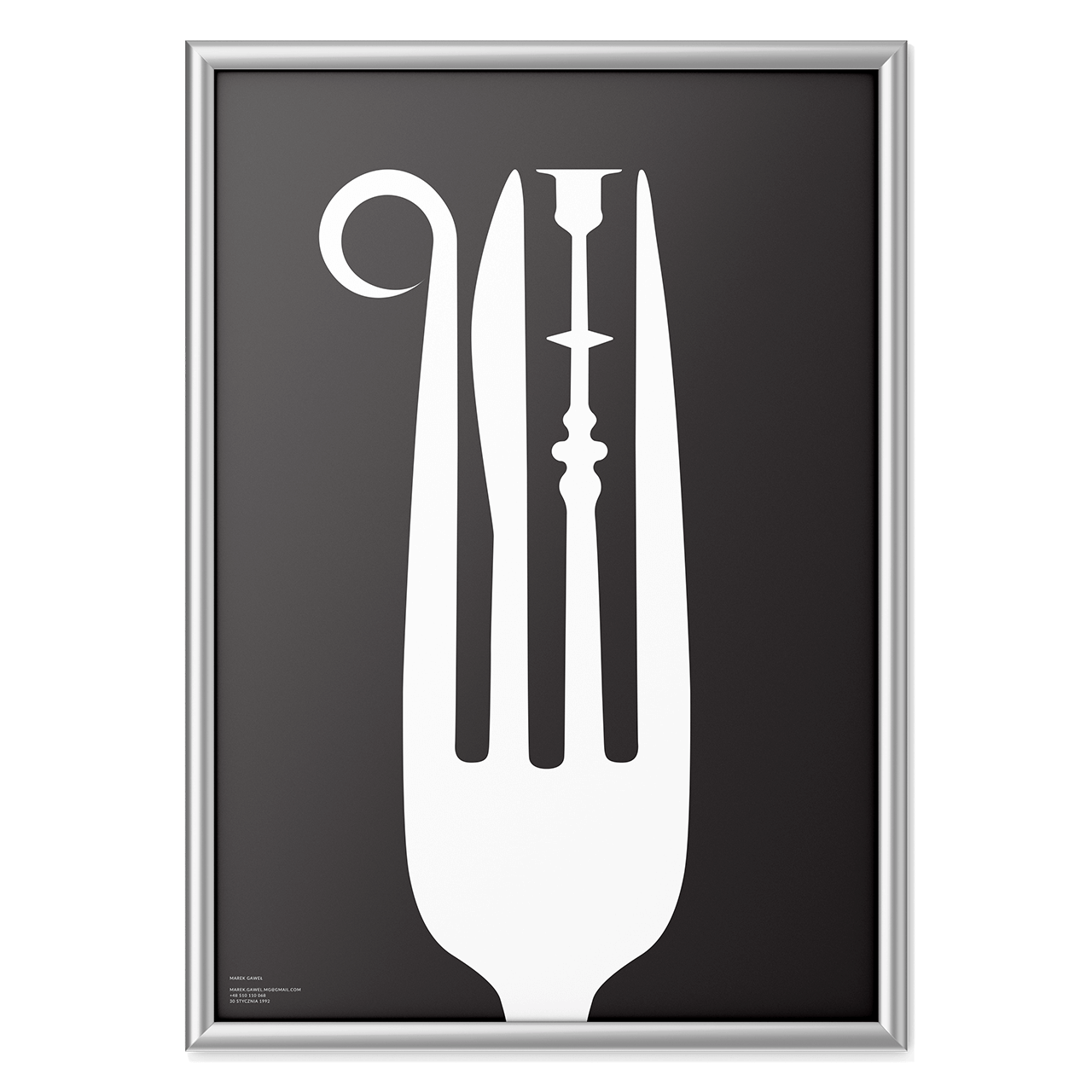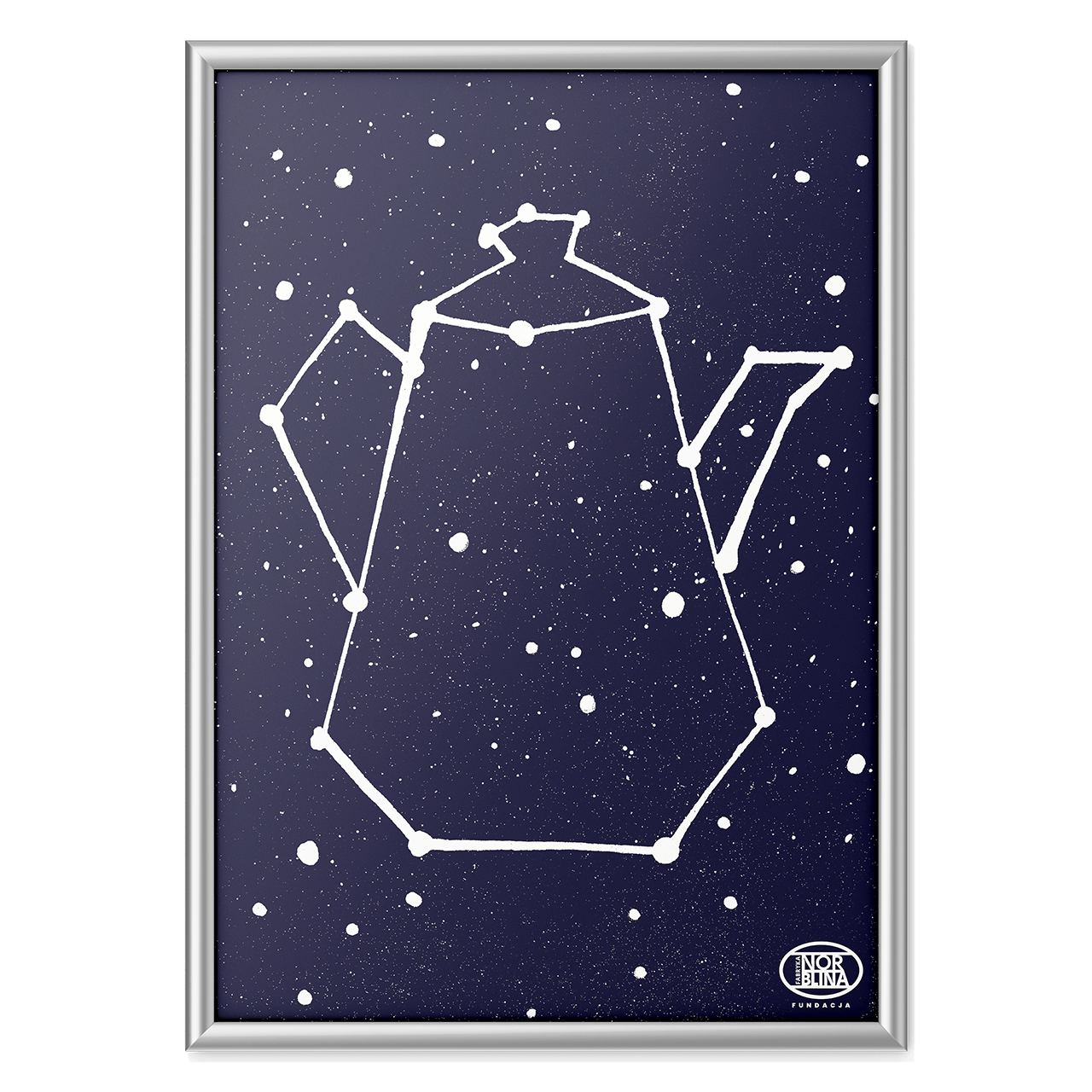 The Norblin Factory, which covers 2 ha of land, is full of extraordinary history. The neglected gem of the post-industrial architectural scene is now bringing a breath of fresh air to Warsaw's Wola district. You can expect new offices, shops, restaurants, cafes, a food hall, eco-bazaar, boutique cinema, and a museum commemorating the history of one of the largest industrial enterprises in the former Kingdom of Poland.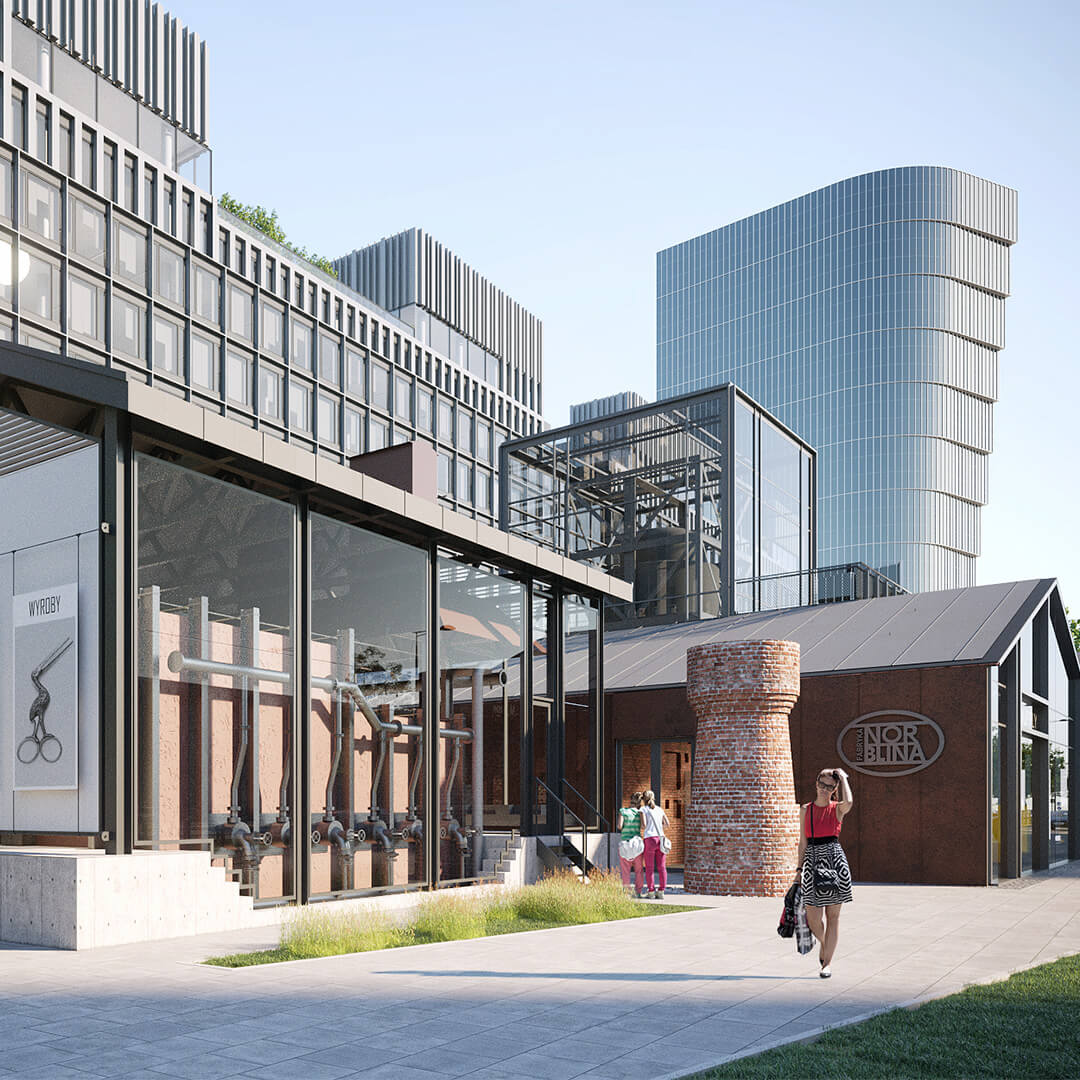 Norblin Factory open museum will showcase 45 antique machines carefully fitted into fragments of technological lines. Some of them are truly unique worldwide e.g. hydraulic accumulator weighing 520 tons found in the former factory hall. Most of the machines will return to their original locations. Visitors will be able to admire them while walking around the old factory. There will be four tour routes to choose from: People, Architecture and Buildings, Machinery and Equipment, and Norblin Factory Manufactured Goods.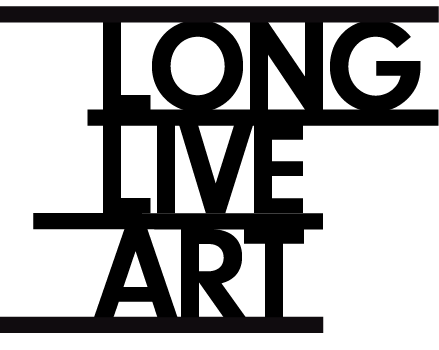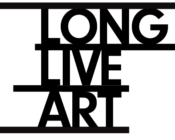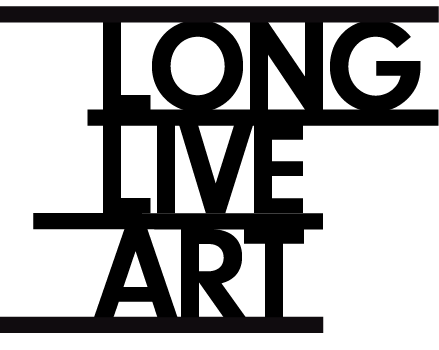 "Long Live Art!"
This slogan has become especially important to us in recent times. When everything slowed down, and the world just froze for a while, ART NEVER STOPPED TO EXCITE and soothe our souls. It constantly supported us. Art is one of the most significant elements enabling us to build a better society and, consequently, a better world. It shouldn't be taken for granted. Let's bring it back to life by supporting outstanding artists and art initiatives. Let the language that reaches beyond words spread. "Long live art!"
Join our campaign and let's promote art together. Tag your work or the work of an outstanding artist you like using the Norblin Factory Foundation hashtags: #niechżyjesztuka and #fundacjafabrykinroblina.
We monitor all your tags. It may be a great way for our Foundation to find someone who can use a little of our support. Maybe it's time to reach a wider audience? Give it a try!
We look forward to your posts. Good luck!